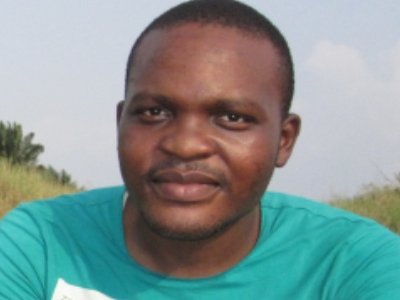 Dr. Ir. Tèwogbadé J.D. AKPONA
Head of research unit
Research interests: Forest Ecology and management – Seeds Ecology and Biodiversity conservation – Pollination and Ecosystem services – Plant and Wildlife interaction – GIS and Remote Sensing
Position
Head of Research Unit
Research interests
Forest Ecology and management

Seeds Ecology and Biodiversity conservation

Pollination and Ecosystem services

Plant and Wildlife interaction

GIS and Remote Sensing
Background
I did my Engineer degree (Bsc equivalent) on Environmental sciences at Polytechnic School of Abomey-Calavi/University of Abomey-Calavi (UAC) with focus on Forest Resources Management. In the same line, I have completed my professional Master degree at Faculty of Agronomy Sciences (FSA) with focus in Forest Ecology and Conservation. My MSc came out at Belgium (University of Liege/Gembloux Agro Bio Tech) with focus on Natural Resources Management. I'm currently involved on PhD program at Faculty of Agronomic Sciences/University of Abomey-Calavi and I'm working of prioritization and population viability analysis of timber species involved in logging in Benin (West Africa).
My research project is related to prioritization and population viability analysis of timber species involved in logging in Benin through inventory and prioritization, population structure, pollinators diversity and seeds germination test. We are trying to reinforce reforestation system at national scale to help Biodiversity conservation using native species.
Awards and distinctions
2015. ONAB Research grant

2014. Appointed Assistant Manager on Clearing House Mechanism, Benin

2014. Rufford Foundation Grantee

2014. ITTO Individual Research Grant

2011. CUD/CIUF Scholarship grantee
Profiles and Curriculum
Total number of publications
Articles scientifiques publiés dans les journaux: 2
Communications: 3
Documents techniques: 5
Key publications
Glele Kakai R, Akpona TJD, Assogbadjo AE, Gaoue OG, Chakeredza S, Gnangle PC, Mensah GA, Sinsin B (2011). Ecological adaptation of the shea butter tree (Vitellaria paradoxa) along climatic gradient in Benin. African Journal of Ecology 49, 440-449.
HA Akpona, TJD Akpona, Kodjoli S, Awokou AY, DOSSA L (2008). Inventory, folk classification and pharmacological properties of chewing sticks species in Benin. Journal of Medicinal Plants Research 3 🙁 5)382-389.
TJD Akpona., R Glele Kakai., AH Akpona. 2009. Ethnobotanique et structure des peuplements d'espèces de brosse végétale au Sud et au Centre du Bénin. Bulletin de la Recherche Agronomique du Bénin, Numéro 63 – Mars ; 12p.