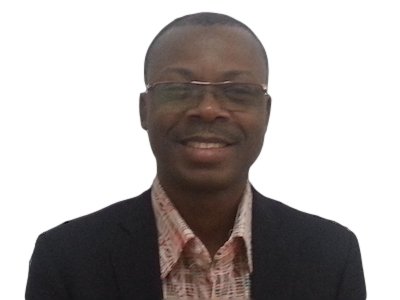 Prof. Dr. Ir. Romain Lucas GLELE KAKAÏ
Lab Director
Research interests : Linear and non linear mixed model – Generalized linear models – Multiblock data analysis –Forest estimations – Forest management
Lab Director
Positions
• Professor of Biometry and Forest estimations
• Head of the Laboratoire de Biomathématiques et d'Estimations Forestières
• President/Chair of the scientific council of agronomic sciences, University of Abomey-Calavi (UAC)
• President/Chair of the Scientific council of the National Institute of Agricultural research of Benin
• President/Chair of the African German Network of Excellence in Science (AGNES)
• Coordinator of the Doctoral training in Biostatistics, University of Abomey-Calavi (UAC)
Background
• Professor of Biometry and Forest estimations
• PhD in Biometry, Gembloux Agricultural University, Belgium, 2005
• MSc in Biometry, Gembloux Agricultural University, Belgium, 2001
• Engineer Degree in Forestry, Faculty of Agronomic Sciences, University of Abomey-Calavi, 2000
• Bachelor Degree in Agronomy, Faculty of Agronomic Sciences, University of Abomey-Calavi, 1998
International Prizes
• PRIZE "Heinz and Johannes". Best research paper in Ecology; 2007 edition. The Support Africa International Foundation, Germany, 2007.
• PRIZE "Jan Tinbergen". Best young statistician from emerging and developing countries. The International Statistical Institute (ISI), Australia, 2005.
• PRIZE "Biométrie 88". Best young French biometrician in Belgium. National Association of French Belgian biometricians, Belgium, 2002.
International Distinctions
• Member of the Global Young Academy of Sciences, 2012-2018.
• Member of The World Academy of Sciences (Young affiliate), 2011-2015.
• "Young scientists" for the World Economic Forum (Annual meeting of the new champions 2012).
• Fellow of the Alexander von Humboldt Foundation for outstanding achievements in research. Germany, 2007.
Collaborative research projects
• BAOCHAIN. Period: 2018-2021
• ARES-POP. Period: 2018
• TREE FOOD. Period: 2017-2019
• OSFACO. Period: 2017-2018
• MANGROVES. Period : 2016-2018
• SCOPA. Period: 2015-2018
• BIOCEL. Period : 2016-2018
• AmeRCAF/WECARD. Period : 2013-2015
• Forest Plots (WEAMU). Period : 2012-2014
• Jatropha (African Union). Period : 2012-2015
• WILD PALM. Period : 2012-2015
Profiles and Curriculum
ResearchGate page: https://www.researchgate.net/profile/Romain_Lucas_GLELE_KAKAI
GoogleScholars page: http://scholar.google.com/citations?user=FwpDoXMAAAAJ&hl=fr

Total number of publications
• Peer reviewed articles: 210
• Books and book chapters: 04
• Communications: 50
• Technical documents: 12
Key publications
Lazaro, M., Gbeha, M. and R. Glèlè Kakaï (2018). Influence of Missing Value Imputations on the Performance of Canonical Correspondence Analysis: Ecological Applications. African Journal of Applied Statistics 5(1): 323–337.
Lokonon E. B., Glèlè Kakaï R. (2018). Effects of overdispersion and sample size on the Performance of Poisson model and its Extensions in Frame of Generalized Linear Models (GLMs). J. Appl. Math. Stat. 57(5): 40-53.
Salako, V. K., Vihotogbé, R., Houéhanou, T., Sodé, I. A., & Glèlè Kakaï, R. (2018). Predicting the potential impact of climate change on the declining agroforestry species Borassus aethiopum Mart. in Benin: a mixture of geostatistical and SDM approach. Agroforestry Systems. DOI: 10.1007/s10457-018-0262-2.
Salako, K. V., Moreira, F., Gbedomon, R. C., Tovissodé, F., Assogbadjo, A. E., & Glèlè Kakaï, R. (2018). Traditional knowledge and cultural importance of Borassus aethiopum Mart. in Benin: interacting effects of socio-demographic attributes and multi-scale abundance. Journal of ethnobiology and ethnomedicine. DOI: 10.1186/s13002-018-0233-8.
Salako, V. K., Kénou, C., Dainou, K., Assogbadjo, A. E., & Glèlè Kakaï, R. (2018). Impacts of land use types on spatial patterns and neighbourhood distance of the agroforestry palm Borassus aethiopum Mart. in two climatic regions in Benin, West Africa. Agroforestry Systems. DOI :10.1007/s10457-018-0205-y